Cuckolding and Hotwifing Community
Next Update: New feature Rate my (hot)wife" coming soon!! You'll be able to upload your wife picture, tell us about her sexual preferences, if she has been shared... and let the other males rate your pretty and sexy wife. Stay tunned.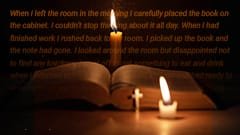 real_story 1-3min By: Anonymous  We are married with my wife for 3 years now. I already told her about my fantasy to make a threesom...