Confessions: Fantasies and Real Stories
Confess your most intimate desires and your hottest stories. Tell us your inclinations and fetishes in a completely anonymous way. (Or if you desire with your registred user name).
Masturbation, Voyeurism, Submission, Domination…we all have our fantasies and our little secrets.Here you can be yourself so don't be shy and confess your hottest secrets with our community…
We're all ears and can't wait to jerk off on your story.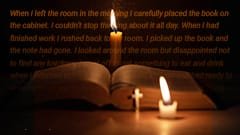 real_story 1-3min By: lordbyron  I always liked sluts, whores I get vey excited about the idea of a total whore used by many man. Wh...